The Michigan Collaborative Quality Initiative (MICQI)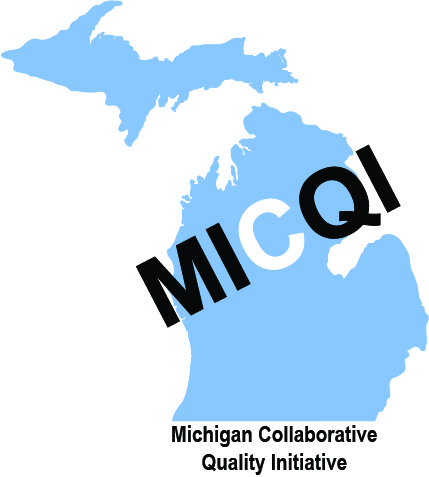 Our Mission

To improve the health outcomes of neonates in Michigan through continuous quality improvement.
The Michigan Collaborative Quality Initiative (MICQI), a subcommittee of the Society of Michigan Neonatologists (SOMN), is a State Collaborative of health care professionals dedicated to the improvement of quality care for newborns and families. MICQI, as a VON State Collaborative, collaborates with the Vermont Oxford Network (VON) to make available to its members education and resources related to the collection and analysis of data to improve the quality of care for neonates in Michigan NICUs and nurseries. The collaborative focuses on quality improvement initiatives decided upon by its participating members.
MICQI maintains a partnership with Michigan Department of Health and Human Services (MDHHS) through shared goals for improviing health outcomes of mother's and infants and in quality improvement efforts to reduce infant mortality.
MICQI continues the following ongoing collaborative quality improvement initiatives.
Increasing the initiation and use of mother's own milk in very low birth weight infants
Improving the care of newborns and families impacted by perinatal substance use/misuse and neonatal abstinence syndrome
Decreasing the incidence of central line infections and late nosocomial infections in very low birth weight infants